Rain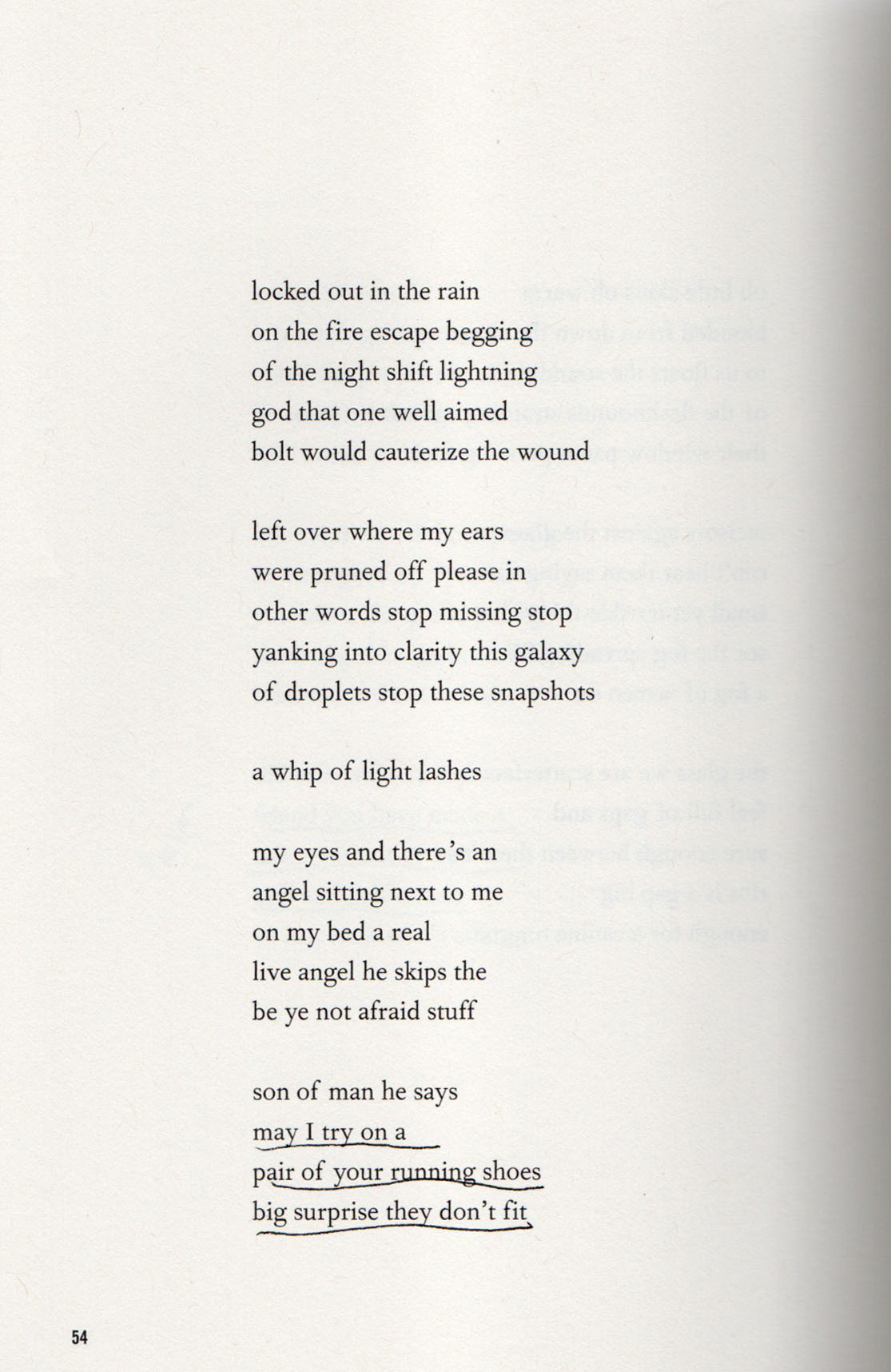 English

published by Wave Books / 2006
printed and Bound in Seattle, WA

74 pgs
digitally printed

Rain is a chapbook chronicling the aftermath of losing someone through the lens of complicated grief. Through short bursts of reflection and fragmented memories spread over 5 words per line, 5 lines per stanza, the story conflates observations with past and present experience surrounding and enveloping the landscape of the specific road the author has taken to sort through the residual. It is an epic story with angels and deep wounds interrupting everyday decision. What prevails through the purge of information is a deep respect for the nuance of a person and all they have left behind.

This publication was featured in the selection Landscaping.