Norma Jeane Baker of Troy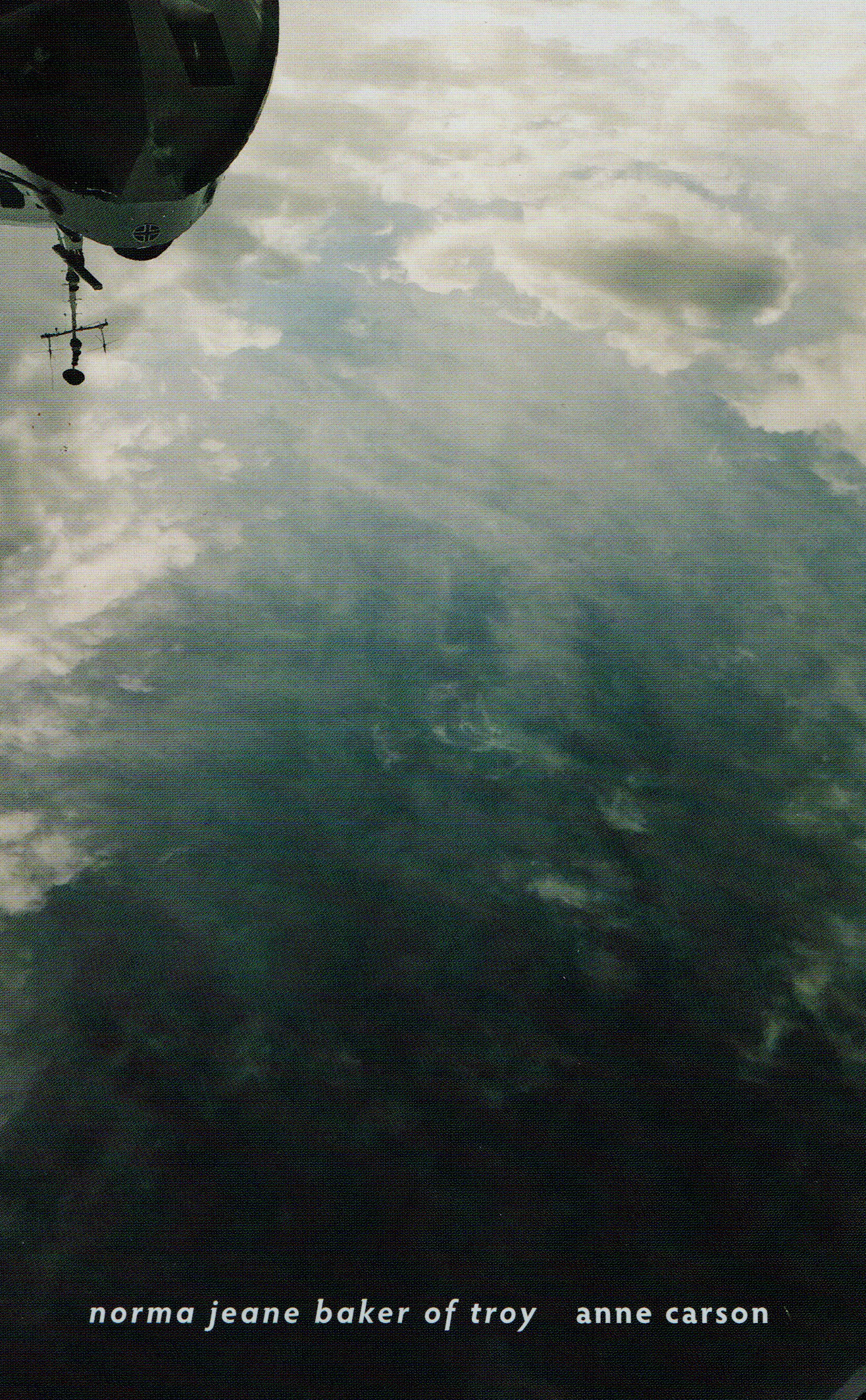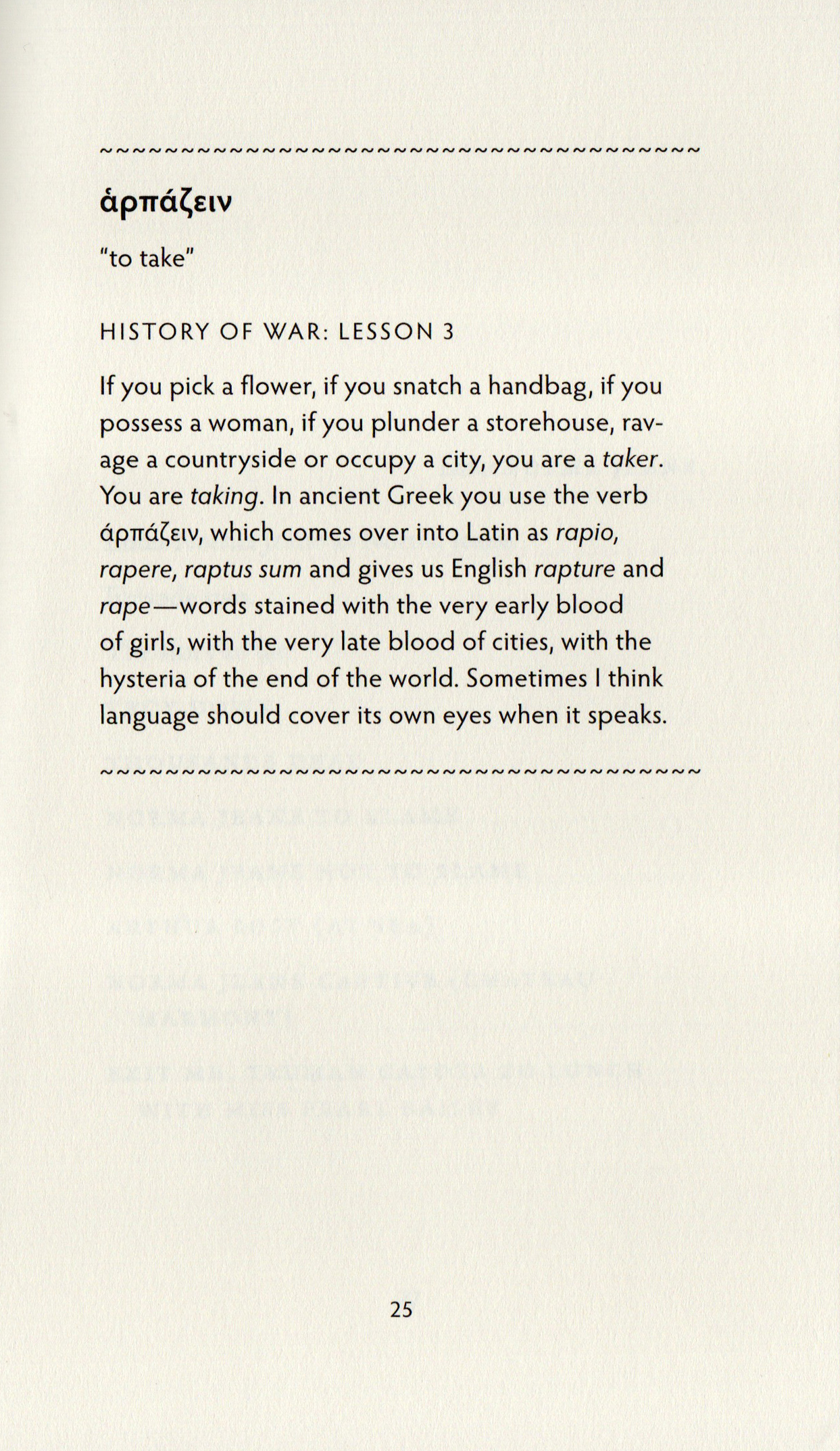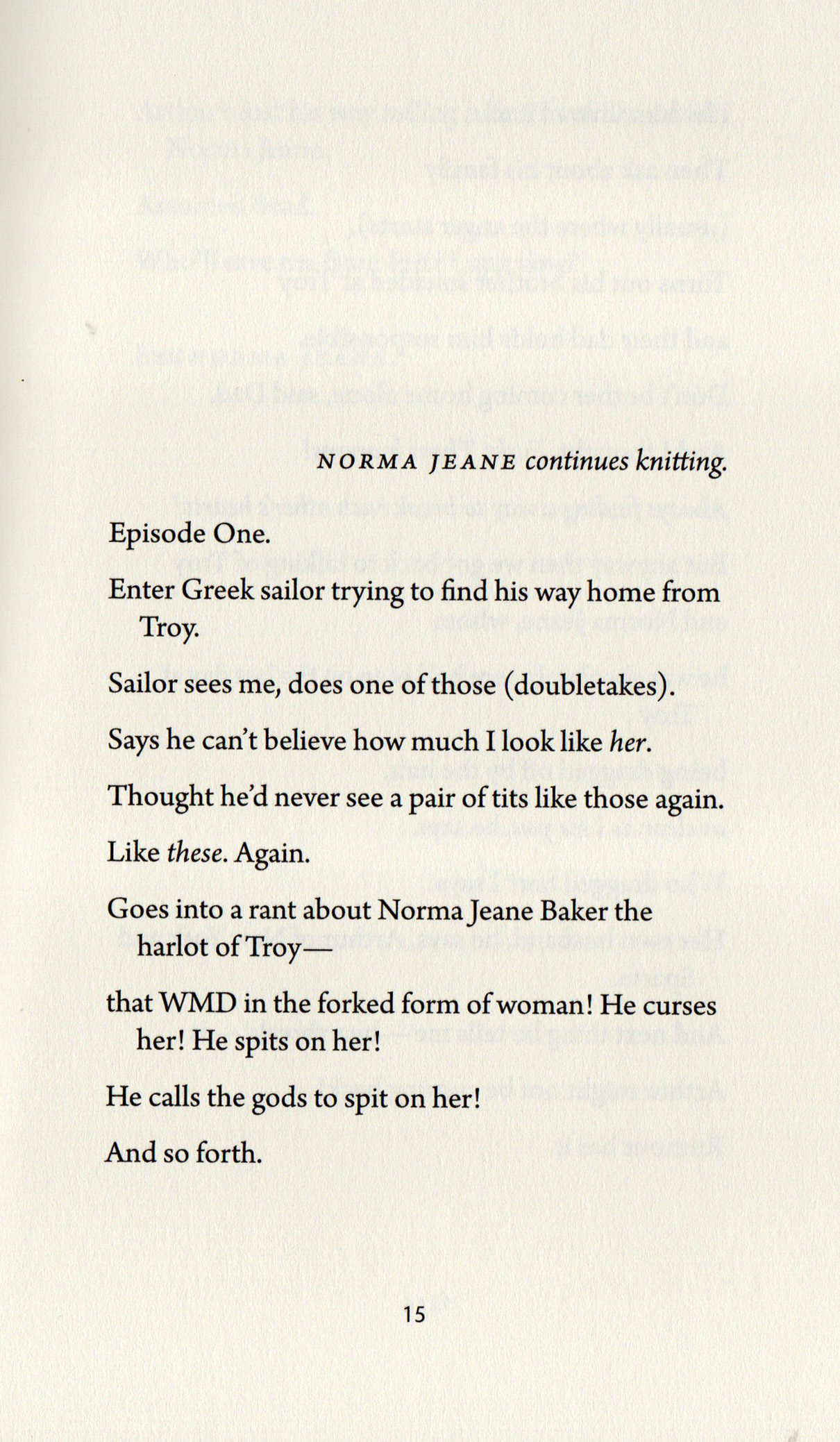 English

Norma Jean Baker of Troy is an epic by the queen herself Anne Carson. It is a feminist work that deconstructs powers of beauty through the lore of both the iconic Helen of Troy and Marilyn Monroe.

by Anne Carson
published by New Directions / 2019
printed in New York, NY

68 pgs
mass paperback

This publication was featured in the selection In Response.