Modern Love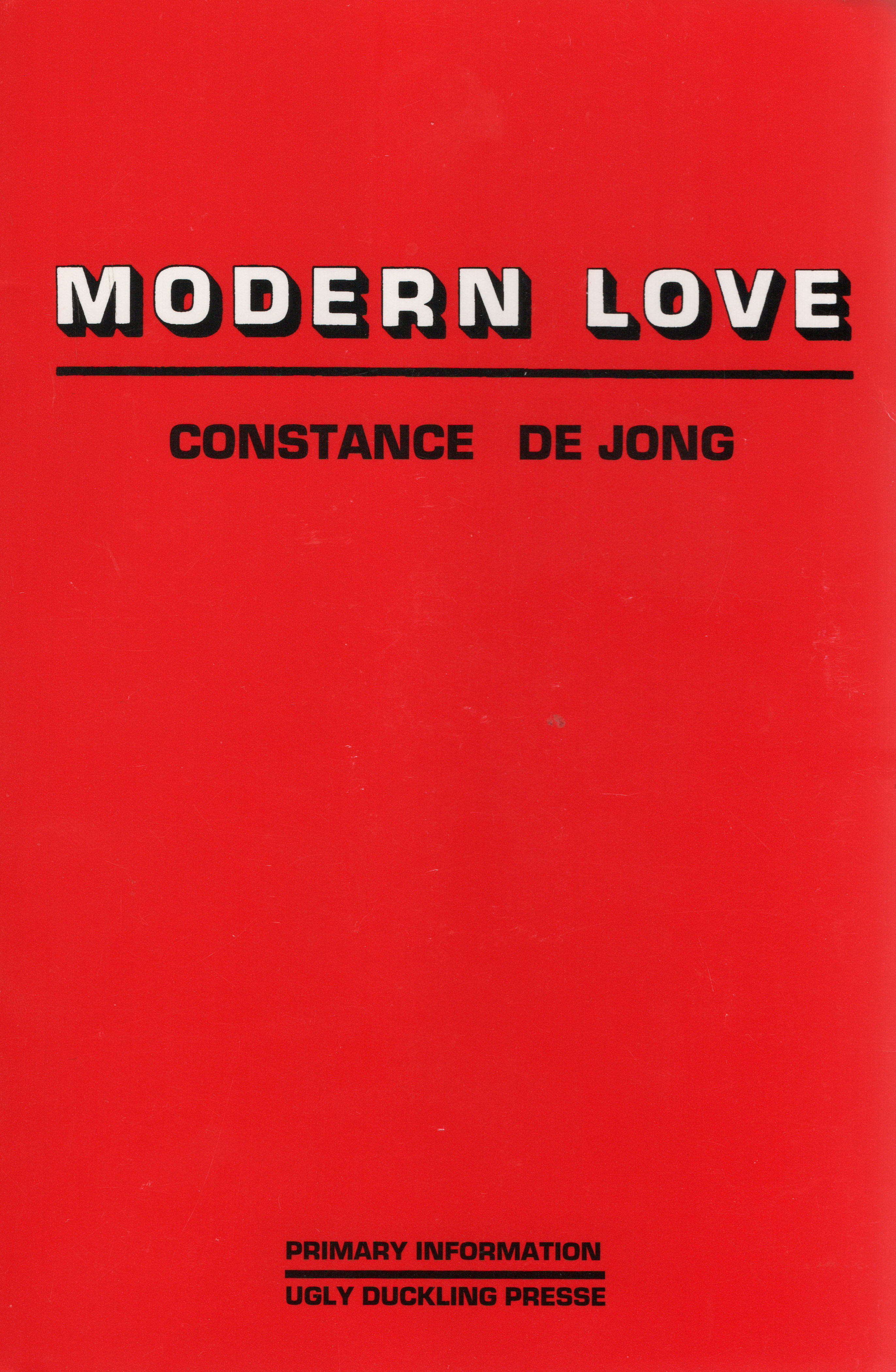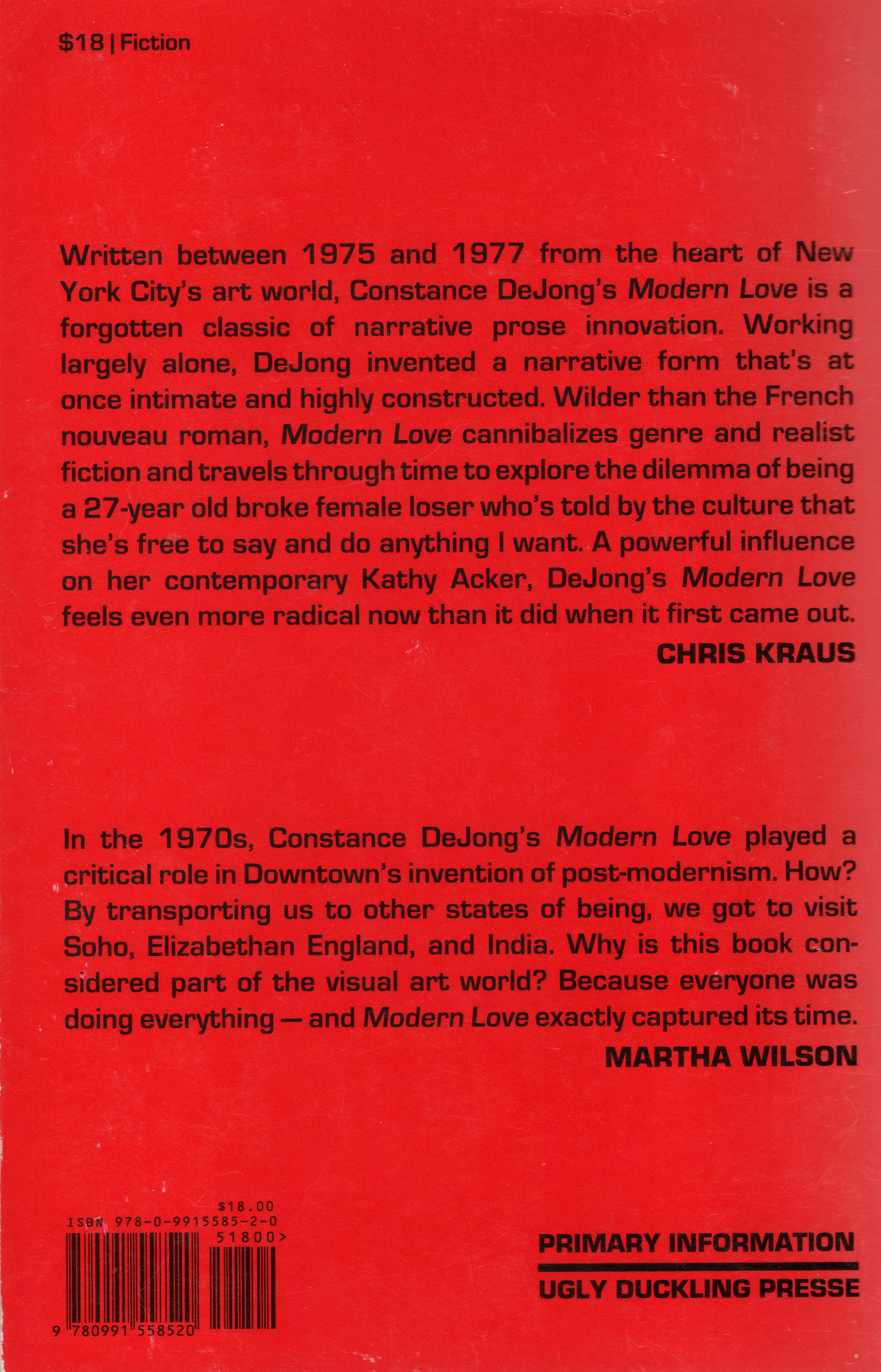 English

Modern Love was a major contributor to post-modernism and a true emblem of the artistic movements of the late 70's. It is a dream like sequence that lasts 219 pages and spans over several 'sets' in New York and abroad as the protagonist reflects on and observes what it means to be a drifting creative in a world demanding purpose.

by Constance De Jong
published by Primary Information and Ugly Duckling Presse / 2017
printed in New York, NY

219 pgs
digitally printed

This publication was featured in the selection Staged.