Legible - Visible: Between the Film Frame and the Page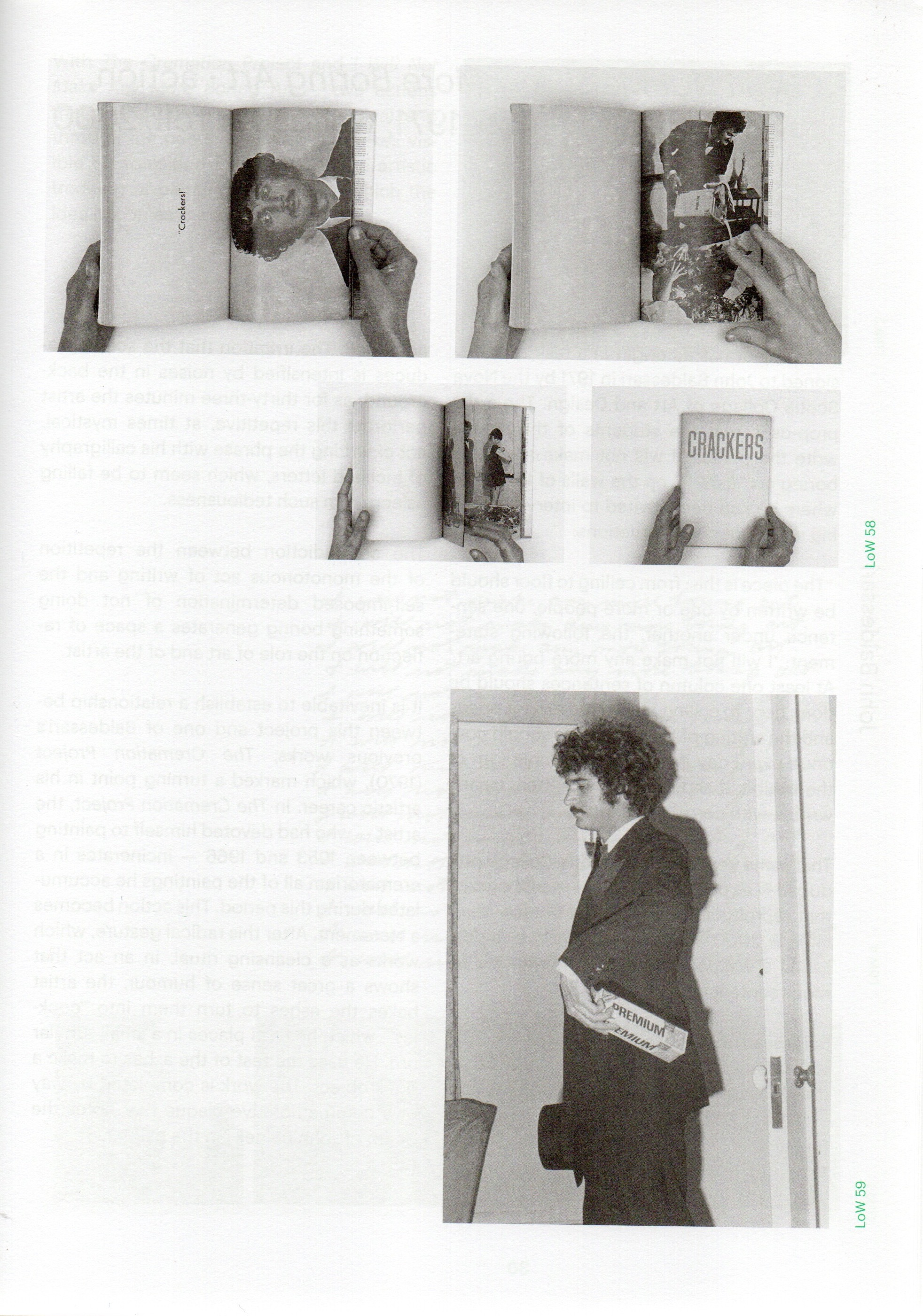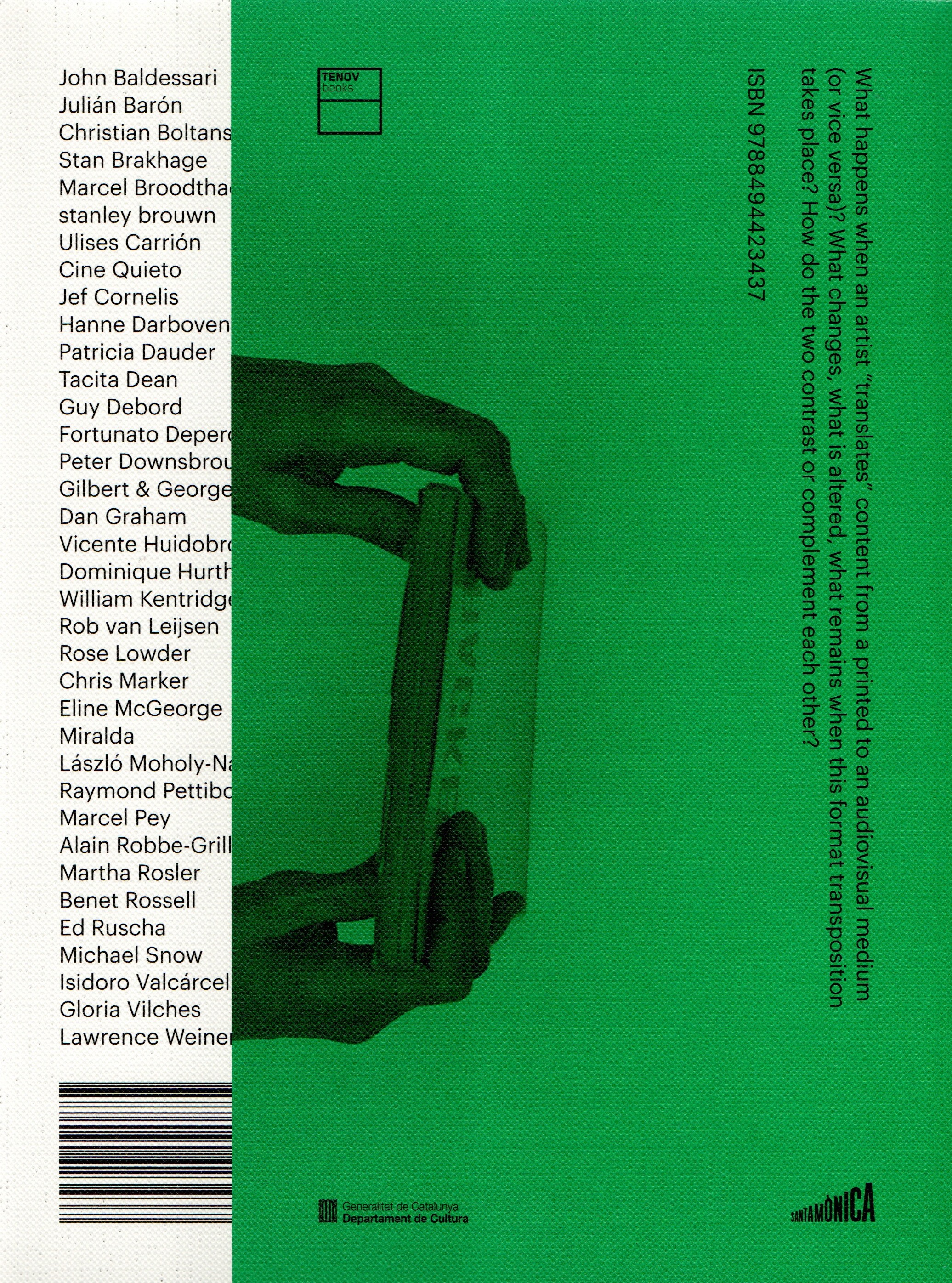 English

by Mela Dávila Freire and Maite Muñoz Iglesias
published by Editorial Tenov / 2018
printed and bound at Dilograf in Cornellà de Llobregat, Spain

90 pgs
digitally printed

Legible - Visible: Between the Film Frame and the Page is the catalogue that accompanied the show by the same name at Arts Santa Mònica in 2017. Along with the essay 'Reading Films, Watching Books' by Mela Dávila Freire, this show evaluated the experience of artworks by the observer as translated from audio-visual to print and vice versa. With 36 artists featured, this catalogue takes a moment for each to examine their most known translations in media. Under the umbrella of three shared parameters according to Freire: sequence, dimensions of time, and potential for narration, these books and films face the challenge of how to push these frameworks in order to satisfy or agitate their partner. It is really a collection of particular studies made by and for admirers of the artists who have pushed the bounds about how audiences consume media over the last century.

This publication was featured in the selection A Recapture.