Alain Capeillères, La Piscine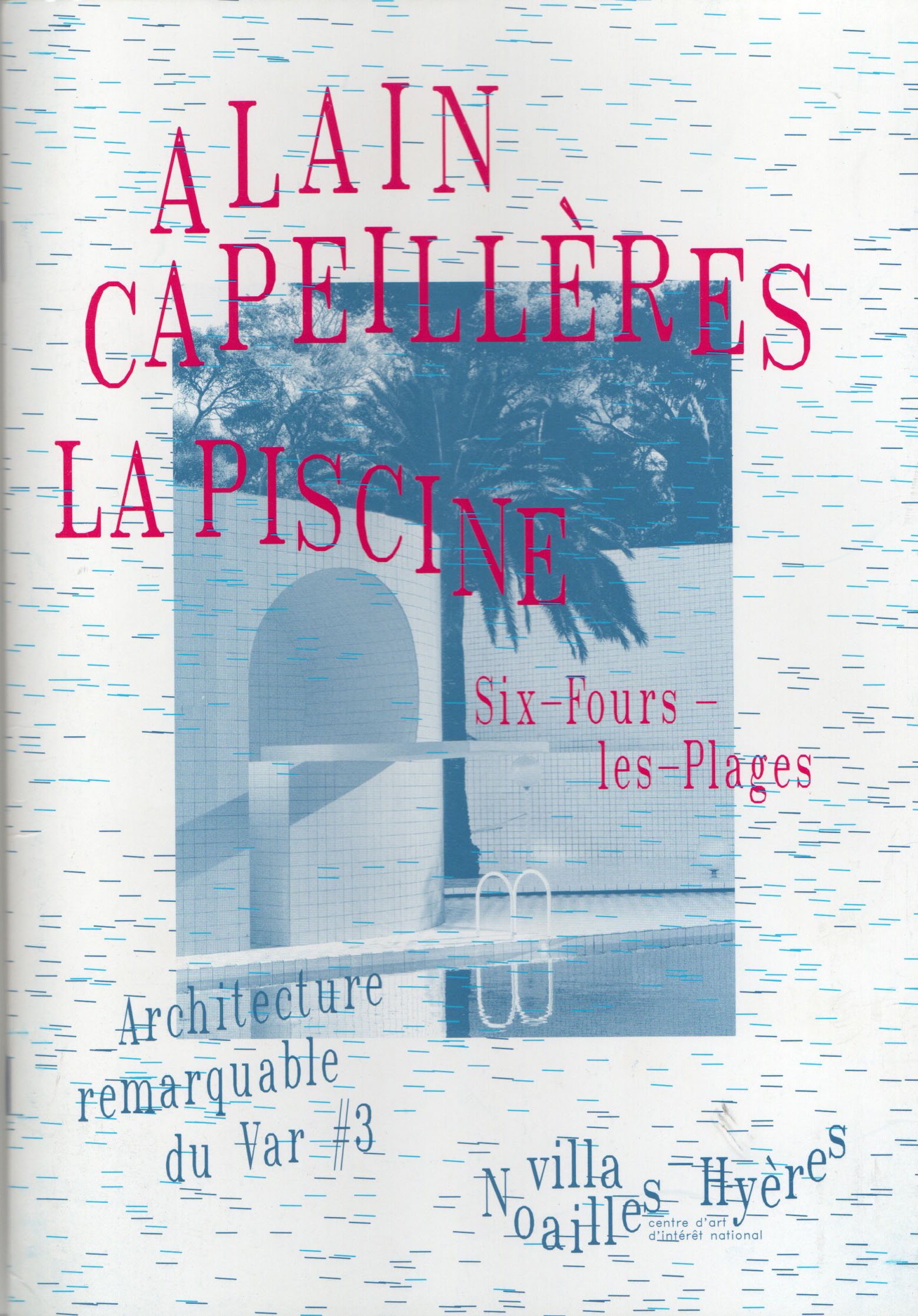 French / English

published by villa Noailles in Hyères, FR / 2018

34 pgs
digitally printed
sadle stitch bound

Alain Capeillères, La Piscine is a catalogue published upon the occasion of the exhibition by the same name in 2018 at the Villa Noailles in France. It demonstrates how the famous pool designed by Alain Capeillères for his wife Lucie, neighbors, and guests to enjoy became emblematic of a time when architecture formed landscapes of perspective beyond finality. It is in this way with its obsessive tiled grid system and deliberate cut outs into surrounding scenery it basked in the reflection of the Florentine group Superstudio while depictions were hung next to David Hockney's ever popular pool paintings. This exhibition celebrated Capeillères and his vision for defining an experience beyond just a space's utility to expand into people's subconscious desires for deliberate pattern in life. With the trend ever growing today of borrowing 1970's sensibilities in domestic architecture, it is a better time than ever to focus on one of the frontrunners in the movement.

This publication was featured in the selection

Landscaping

.